With its beautiful imagery and vibrant illustrations Grandmother, Have the Angels Come? celebrates the relationship between old and young, while touching on the subject of aging in a subtle, lyrical manner.
Ages 3-7, Little, Brown Books for Young Readers
ISBN-13: 978-0316106634 (Hardcover)
Let's have fun together! I love to visit with kids for school or library visits, family literacy nights, book fairs, and more.
Kudos & Awards

2010 Américas Award Commended Title
2009 Living In Color Literary Award for best Children's picture book
2010 COLORADO BOOK AWARD for Children's Literature
2010 COLORADO TOP HAND AWARD for Children's Book-length Fiction
Grandmother, Have the Angels Come? was included in the Reading Is Fundamental 2009 Multicultural Library Booklist, which provided more than 400 multicultural children's book collections to elementary school classrooms in low‐income communities throughout the United States.
Buy The Book!

This book is out of print, but Denver area stores may have an autographed copy on their shelves. Just ask!
Want an Autographed Copy?
You may also order one from me!
Just Contact the Moderator.
Meet Illustrator Erin Eitter Kono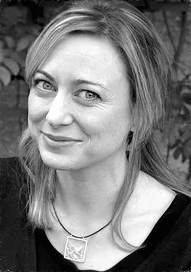 Get into the mind of a creative genius.
The topic of aging can be difficult to explain to a young child but is discussed here with sensitivity and great tenderness. The illustrations create a visual experience with the use of bold vibrant colors swirling across the pages. …This is a joyful book that reaffirms the beauty in living a long life and the love between generations.
Vega…manages to convey an acceptance of a stage in life that many Americans are loathe to embrace…Lyrical and warm…
The affection that pours from the pages is strong and believable.
Combining the wisdom of age with the curiosity of youth, this book is a delight. Beautifully illustrated with scenes celebrating nature — the sun, butterflies, clouds, wind, orchards of fruit — the pages vibrantly excite the imagination, pulling the reader into cosmic mysteries unspoken."
Enhance the Experience with Classroom, Story Time
and Home Activities!
Grandmother, Have the Angels Come? is a wonderful book to share with your class,
for story time at your library, or at home. Explore the educational and fun activities I offer.
Fun and Educational Resources
Want to use this book in your classroom, story time or at home? Check out our downloadable resources!
Coloring Page!
Color beautiful images from the book! Thank you to illustrator, Erin Eitter Kono for designing these pages.
FAQs About GRANDMOTHER, HAVE THE ANGELS COME?
How long did take you to write Grandmother, Grandmother, Have the Angels Come?
I wrote it pretty quickly – maybe in a few days, and then started revising it over several weeks. I think it took me about four to five months to have a draft I liked enough to show others.
Where did you get the idea for the book?
We spent a lot of time around my grandmother when I was growing up and then as an adult, I watched her age and saw how she slowed down, her sight got worse, and her hearing. I knew this was difficult for her, as she had been so active and vibrant when she was younger. I started thinking about how we all grow old and what if we could look at these losses (loss of sight, loss of hearing, loss of mobility) as positive in some way? That was the seed of this book.
Did you have a close relationship with your grandmother(s) like the girl in the book?
My maternal grandmother, who inspired the book, was also sort of an exotic woman to me growing up. She and my grandfather traveled to foreign countries and had lots of things in their house from these countries. Beautiful carvings and furniture from India, trinkets from Afghanistan, art from Brazil. Our favorite was the stuffed piranha they kept on a shelf by their front door!
What inspired the imagery for the book?
This is such a great question! I took each sense (hearing, touch, taste, etc) and played around with what came to mind. Sometimes something grabbed me right away and I stuck with it, other times I know I played with a few images before one felt right. It's been awhile since I wrote the book so I can't give specific examples, but that's what I remember.
Did you have negative feelings about aging? If so, did writing this book help you understand/deal with them?
I think the idea of aging can be scary because there are so many things I want to do and I don't like the thought that I might be limited someday. But I'm already limited in middle age and I've adapted. Writing this book was definitely a way for me to come to terms with my fears and also some of my attitudes about older people. I remember feeling very annoyed as a child when I had to repeat things over and over because my grandmother hadn't heard me. Or I'd have to listen to the same story from her because she didn't remember that she'd already told me. Now, as an adult, I have such respect for those who have had a lot of time on this earth and who have seen and experience things I will never see or experience. I don't mind repeating myself when I have to with an older person because I know that one day that will be me and I hope people won't mind repeating themselves! Same with listening to a story again and again. If it's meaningful to that person, why not hear it again? Maybe I'll hear something different this time. Or maybe I won't but I'm giving them the respect they deserve by listening politely and responding.