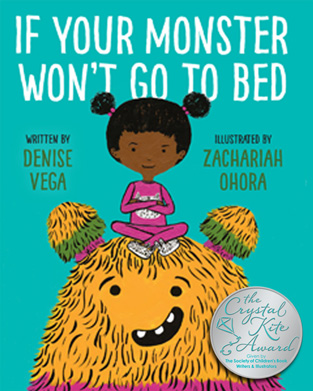 Winner of the Crystal Kite Award!
Can't get your monster to go to sleep? We've got you covered! "Readers will be too busy giggling to go to sleep." ~ Publishers Weekly "A superb example of picture book collaboration, this appealing title will be popular in most collections."~School Library Journal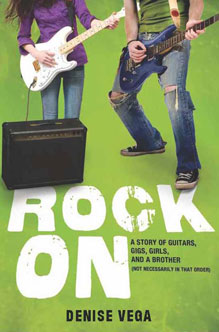 Follow Orion Taylor's pursuit of his rock and roll dreams! "Vega has imbued her tale with well-developed characters…readers will appreciate Ori's gently self-deprecating humor and the lively Web postings and texts woven throughout that help tell the story."~ Kirkus "This is a smart, absorbing read about music, relationship complexities, and reconciliation."- Booklist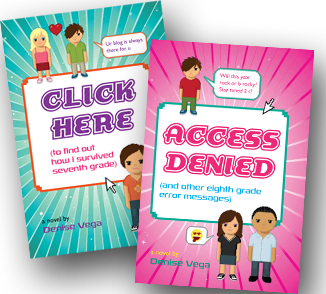 Award-winning, best selling Click Here and the sequel, Access Denied. Middle school was never so challenging–rewarding. Praise for Click Here: "…a heartfelt book about a girl becoming her own person." ~ Publishers Weekly Praise for Access Denied: "a fast-paced, engaging sequel." ~ School Library Journal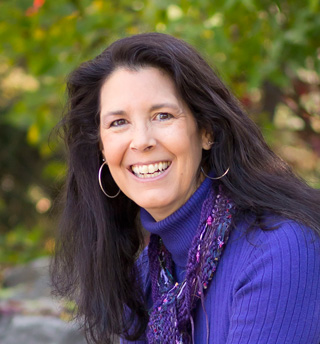 Author, writing coach, creative cheerleader
"There is no technology, no time-saving device that can alter the rhythms of creative labor. When the worth of labor is expressed in terms of exchange value, therefore, creativity is automatically devalued every time there is an advance in the technology of work."
Lewis Hyde
Classroom Resources
Use my books in your classroom or educational setting.
Free Virtual Visit
Get a taste of who I am with a short, free visit via Skype or similar.
Classes & Workshops
Classes for picture book writers and middle grade and young adult novelists.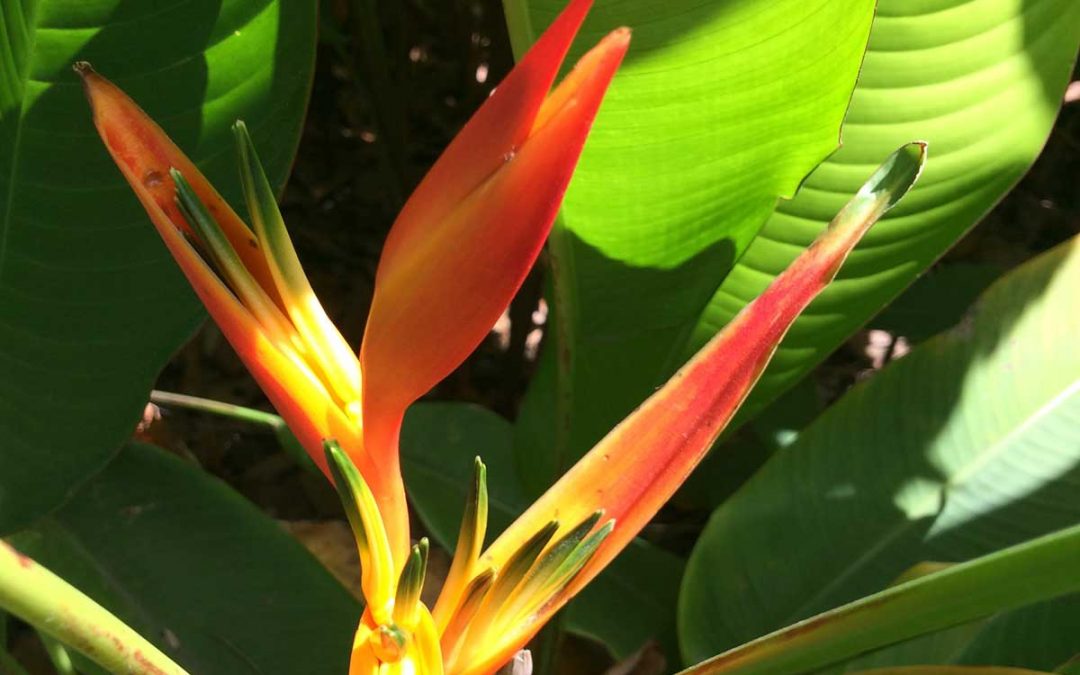 "Do not let great ambitions overshadow small success." ~ Miguel Angel Ruiz Happy new year! I totally forgot to post this while we were on our travels, but it's actually a good topic as we step into a new year. Celebrating. The New YA I'm a big believer in celebrating...
read more
Latest Picture Book Quick Tip!