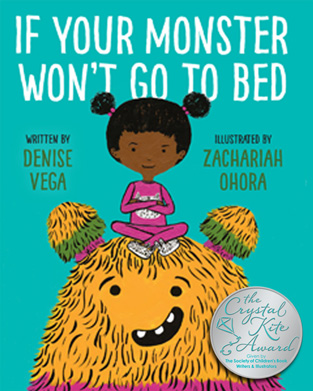 Winner of the Crystal Kite Award!
Can't get your monster to go to sleep? We've got you covered! "Readers will be too busy giggling to go to sleep." ~ Publishers Weekly "A superb example of picture book collaboration, this appealing title will be popular in most collections."~School Library Journal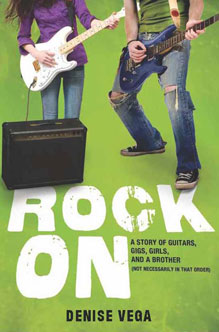 Follow Orion Taylor's pursuit of his rock and roll dreams! "Vega has imbued her tale with well-developed characters…readers will appreciate Ori's gently self-deprecating humor and the lively Web postings and texts woven throughout that help tell the story."~ Kirkus "This is a smart, absorbing read about music, relationship complexities, and reconciliation."- Booklist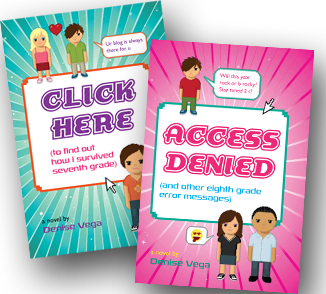 Award-winning, best selling Click Here and the sequel, Access Denied. Middle school was never so challenging–rewarding. Praise for Click Here: "…a heartfelt book about a girl becoming her own person." ~ Publishers Weekly Praise for Access Denied: "a fast-paced, engaging sequel." ~ School Library Journal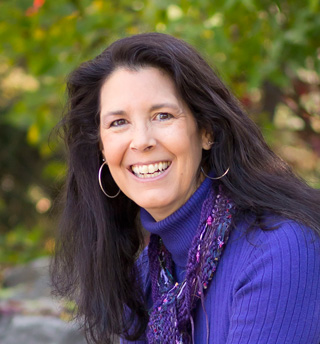 Author, writing coach, creative cheerleader
"What we call the beginning is often the end. And to make an end is to make a beginning. The end is where we start from."
Classroom Resources
Use my books in your classroom or educational setting.
Free Virtual Visit
Get a taste of who I am with a short, free visit via Skype or similar.
Classes & Workshops
Classes for picture book writers and middle grade and young adult novelists.
"To get something you have never gotten before, you've got to do something you've never done before." ~ Celestine ChuaThe idea that we must do something we've never done before can be daunting, but also exciting. Scary, Scary, Necessary Change It's a known conundrum...
read more
Latest Picture Book Quick Tip!