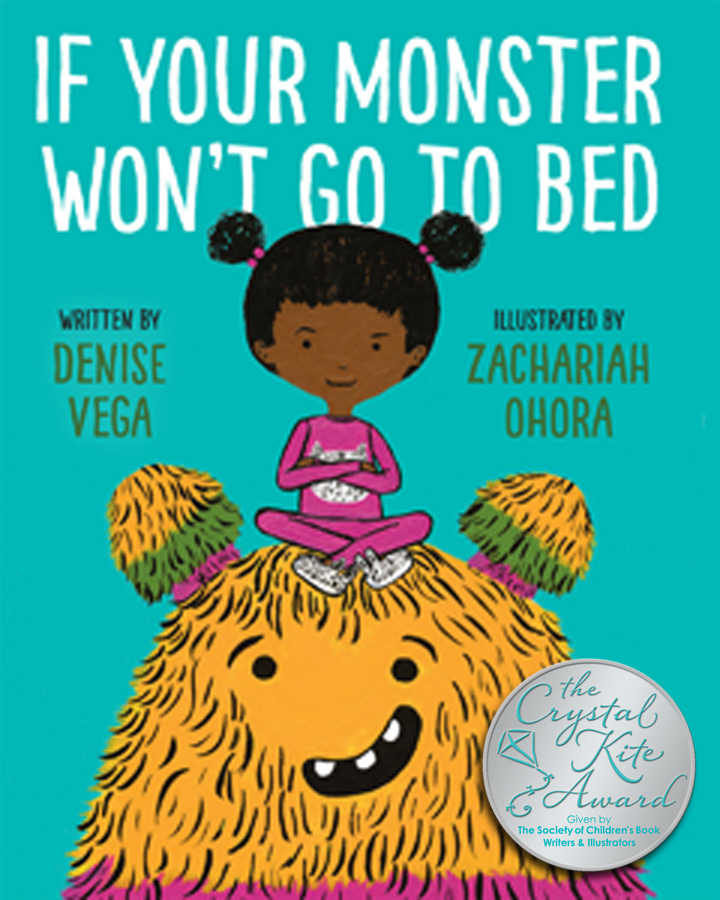 Winner of the Crystal Kite Award!
If you have a monster that won't go to bed…
"Don't ask your parents to help you. They know a lot about putting kids to bed, but nothing about putting monsters to bed. It's not their fault; they're just not good at it."
Read this book instead.
Ages 3-7, Knopf Books for Young Reader
ISBN-13: 978-0553496550 (Hardcover)
Let's have fun together! I love to visit with kids for school or library visits, family literacy nights, book fairs, and more.
**WOO HOO!!! Recommended for further reading in Julie Andrews' "nice monster" podcast! The podcast features the wonderful Marilyn's Monster by Michelle Knudson, illustrated by Matt Phelan.
Monster's Fun Adventures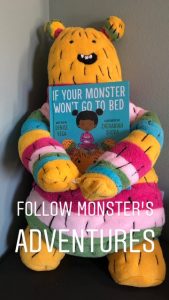 (Requires an Instagram account.)
Buy The Book!

Buy the book from your favorite local bookstore or buy online:
Amazon         Barnes & Noble        Indie Books
Target (online only)         Wal-Mart (online only)
Want an Autographed Copy?
Denver area stores may have an autographed copy on their shelves. Just ask! You may also order one from me! Just Contact the Moderator.
Meet Illustrator Zachariah Ohora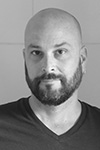 Get into the mind of a creative genius.
"Blake has had me reread it every night since we bought it!"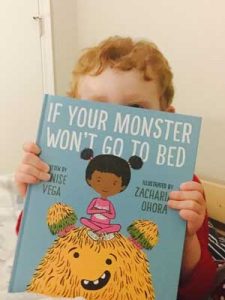 In tongue-in-cheek direct-address text, Vega provides children with an entertaining manual for putting unruly monsters to sleep…"
A funny twist on the parent's getting-the-kid-to-bed story, this cute retelling guides kids through ways to get their unruly monster under the bed to go to sleep. From slime balls to monster danceoffs, sheep eating to bug juice smoothies, every page will have kids giggling about all the gross, noisy, icky things monsters like to do before they sleep.
Vega's incorporation of alliteration and wordplay, when woven with Ohora's bold acrylic art, creates a humorous discourse ideal for storytelling…A superb example of picture book collaboration, this appealing title will be popular in most collections.
Vega (Grandmother, Have the Angels Come?) makes fine use of tried-and-true comic elements: the child who dominates an enormous beast, gross-out language (burps, smelly underwear), and the way her monster loves everything human children hate. Readers will be too busy giggling to go to sleep.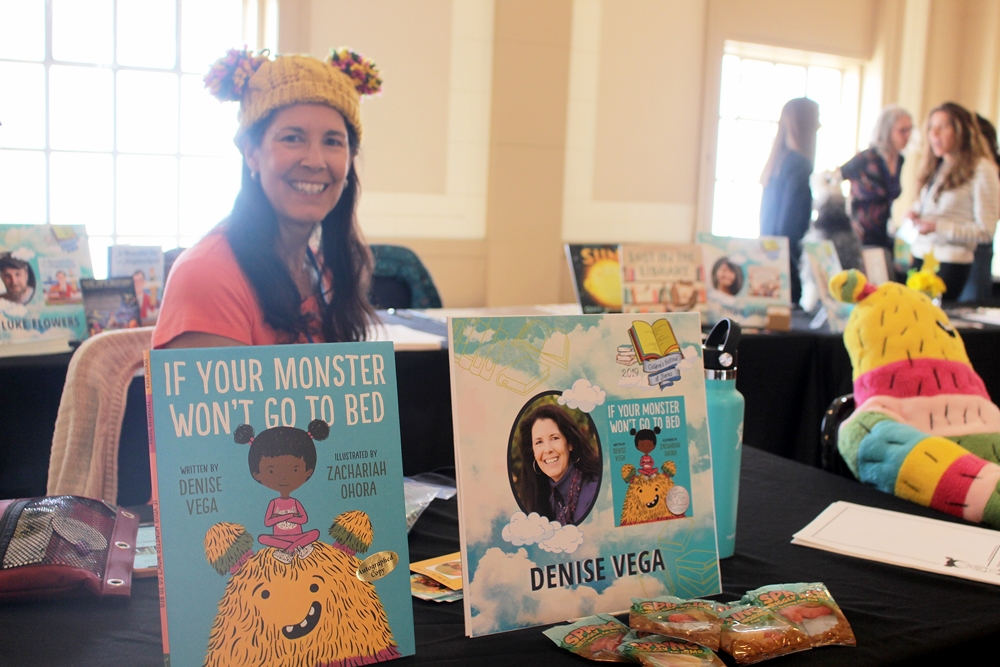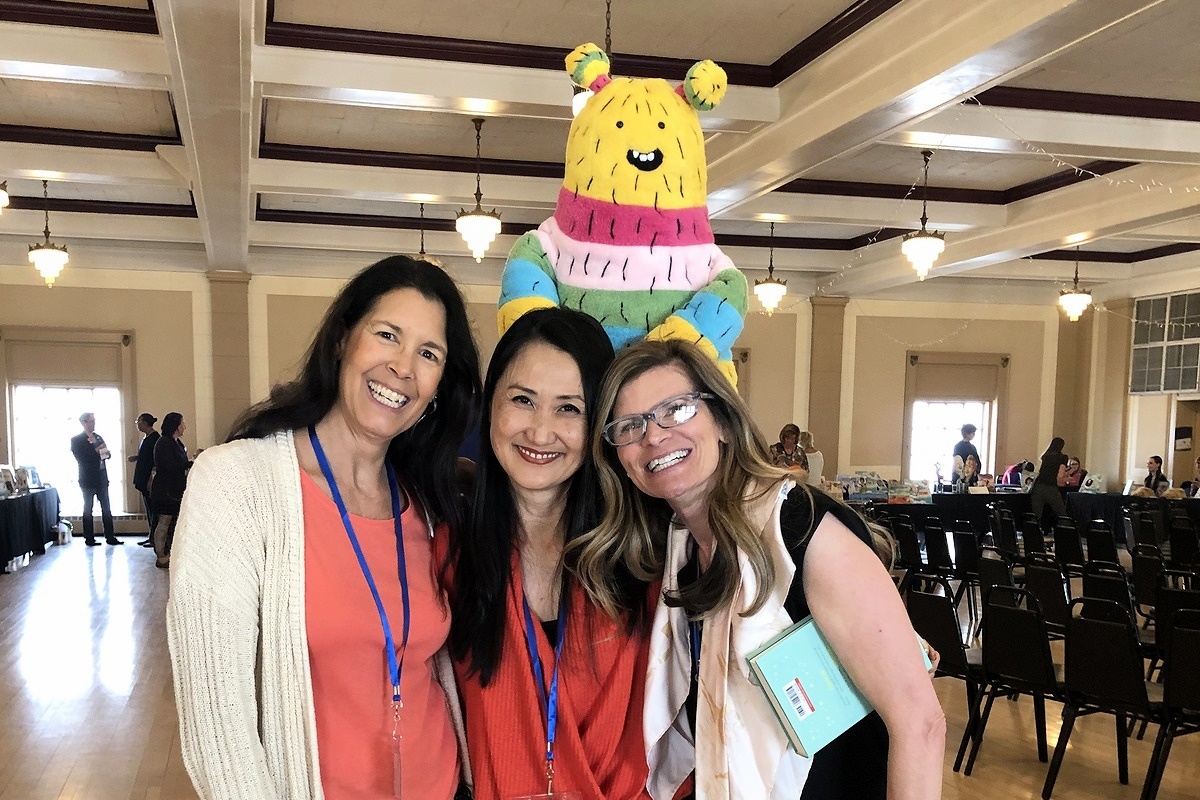 Enhance the Experience with Classroom, Story Time
and Home Activities!
If Your Monster Won't Go to Bed is a wonderful book to share with your class, for story time at your library, or at home. Explore the educational and fun activities I offer.
Fun and Educational Resources
Want to use this book in your classroom, story time or at home? Check out our downloadable resources!
Coloring Page!
Draw your own monster with the help of our heroine! Thank you to illustrator, Zachariah Ohora for designing this page.
FAQs About IF YOUR MONSTER WON'T GO TO BED
How long did take you to write If Your Monster Won't Go to Bed
It's always hard to say because many stories evolve over time. This one started out as a different kind of monster going to bed book several years ago and then I came up with this "How To" version in 2013 and it came together pretty quickly. I had LOTS of feedback from my critique group and then worked with my agent on it before we sent it out  for publication.
Where did you get the idea for the book?
I can't even remember! I need to write that down for future books because a lot of people ask that question and I'd sure like to know too. 🙂
How are you like the girl in the book?
I did like to try to solve things, but I wasn't as determined as she is! I love how she works so hard to get her monster to bed that neighbors line up to ask for her expert advice.
this interview highlights her book If Your Monster Won't Go to Bed and her appearance at Denver FamilyFest