Critiques & Consultations
Critiques and consults for writers of all levels.
"Writing for children is like writing "War and Peace," in haiku." ~ Mem Fox
I'm thrilled that you're interested in working together on a specific project or perhaps just to explore where you want to take your writing career. This is where you can get some one-on-one love for your manuscript and/or you as a writer.
---
AVAILABILITY
Here's my scoop for Winter/Spring 2020!
NOVELISTS: Due to my teaching load, I am not taking on novelists at this time unless we've worked together before. I'm happy to provide referrals - just indicate that on the form.
PICTURE BOOK WRITERS: I am taking on a few critiques and consultations starting February 1 so feel free to fill out the form.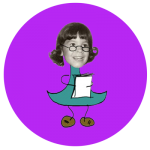 If you want more "high level" feedback fairly quickly, check out my new Fast & Lite Picture Book Feedback which, unless otherwise noted on that page, is always open for business!
---
✓
  Have under gone several revisions
✓  Interested in detailed comments and questions
✓  Micro level feedback on plot, character, theme and more
✓
  Early stages of writing
✓  Interested in first impressions
✓  Feedback on high level concepts (plot, character…)
OR
You've worked on it intensely, feel it's close, but would like another viewpoint
Still not sure if either of these is right for you? You can set up a free 15-minute call with Denise.  Just fill out the form and Denise will contact you.
NOTE: "Category" means picture book, early reader, chapter book, novel, etc.
Be sure to verify your email address is typed correctly before submitting.
IMPORTANT!
If you are not directed to the Submission Confirmation page after you submit, then the form did not go through.
Please contact the webmaster if this happens: