Classes and Workshops
Improve your craft in live sessions with other writers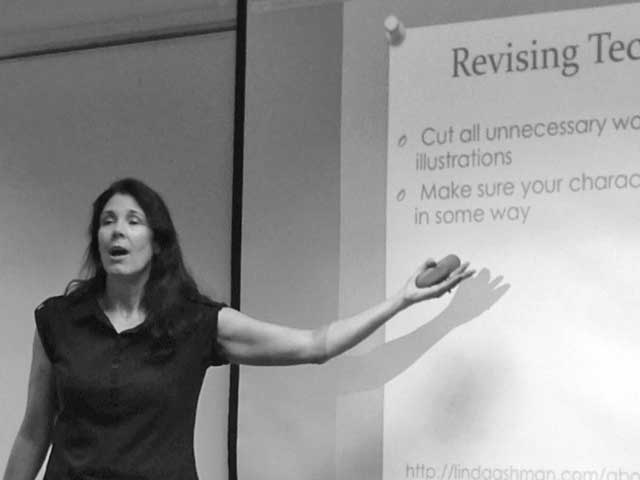 Below you'll find: (a) classes I'm currently offering and (b) classes I've taught and will offer again or can present at your event or conference.
I offer classes and workshops in Denver, CO through Lighthouse Writers Workshop, the University of Denver Enrichment Program and other locations. 
If you want to you want to stay up to date on classes, subscribe to my Writers Life and Tips s newsletter (free gift for signing up) or follow me on Twitter or Facebook!
Upcoming classes – Live Zoom & In-Person
Watch this space as I schedule classes for 2022.
8-Week: Asynchronous Online Writing the Children's Picture Book
Course offered through Lighthouse Writers Workshop
Watch this space for the next session!
Cozy up in front of your computer with your favorite blanket and beverage as we delve deep into the wonderful world of children's picture books in this online class. This course is a combination of learning about what a picture book is combined with submitting and giving/receiving feedback on your picture book story. This class is not a live online class–you log on at your convenience, meeting the stated deadlines for submission and feedback!
Through exercises, online discussion, and feedback, you'll gain insights into improving your picture book manuscript.
Breakout and workshop offerings
Need a breakout session or workshop?
Here is a sampling of classes I've taught and/or presented at conferences or workshops,from picture books to early readers and chapter books to middle grade and YA novels. I can adapt most of them to your event needs and session constraints. Just ask! Click the button to fill out the request form.
Picture Book Classes & Workshops
Intro to the Children's Picture Book (1/2 day)
This workshop is for anyone interested in learning what a picture book is as well as some of its unique aspects. We'll review structure, language usage, and character development, as well as de-construct best-selling and popular picture books to understand what makes them work. Then you'll apply what you've learned to books and manuscripts provided by the instructor. Bring a favorite picture book (or one you can't believe got published) to share! Note that this is a workshop on learning about picture books, not writing them, though you will hopefully use what you learn if/when you approach your own stories.
Write Your Children's Picture Book NOW! (Full day – can be modified for shorter sessions)
If you have a picture book story idea, but just don't know how to begin, this all-day workshop is for you! You'll start with an overview of what a picture book is and some of its unique aspects. Then you'll dive into studying existing picture books and hands-on exercises, where you'll learn brainstorming techniques, explore ways to get into your character (if you have one) and develop a plot or structure for your story that can become a map for your writing. You'll also have an opportunity to talk through your ideas with other writers for support and new approaches. The goal is to leave with the start of a story and a clear plan to finish that first draft. 
Children's Picture Book Makeover
In this session, we'll look at a few of the most common mistakes authors make when writing picture books–even after they've been writing for a long time!–and explore some tools for approaching your story more effectively. This class is for those who have a work-in-progress but can also be useful for those about to begin a story. All levels welcome.
Just the Right Word: The Power of Language in Your Picture Book
We all know that every word counts in a picture book. And the words we choose to use are vital to telling a compelling story, setting a mood and engaging readers. When is plain, straightforward language enough? When does a story need descriptive language? When does alliteration or onomatopoeia push our story to another level? Using examples and exercises, we'll explore how best to use the word and language tools at our disposal. If you have a work-in-progress, feel free to bring it to apply some of the techniques we'll review.
4-Week: Picture Book Intensive
This workshop will focus on specific craft areas of your narrative picture book manuscript each week: character, plot, illustration notes, and language use. During each session, we'll cover one craft area, using existing picture books and examples from your stories for discussion. If time permits, you may begin revising or brainstorming for that particular craft topic. Prerequisite: Intro to the Children's Picture Book. I also encourage writers to take one of the 8-week workshops, but it's not required. Completed picture book story, properly formatted required for first session.
8-Week: Writing Children's Picture Books
In this hands-on workshop, you'll explore various aspects of writing the picture book through discussion and critiquing. To get the most out of this class, you should have a story started or completed before the first class session. Prerequisite: Intro to the Children's Picture Book.
8-Week: Writing Children's Picture Books – Getting Started
In this hands-on workshop, you'll explore various aspects of writing the picture book. In this class, you don't have to have a story started or even an idea! We spend the first two weeks developing ideas and beginning to write, with the following six weeks learning craft aspects through critiquing and discussion. Prerequisite: Intro to the Children's Picture Book. 
Structuring the Non-Narrative Children's Picture Book
Books like Goodnight Moon and The Wonderful Things You Will Be are not traditional narratives that follow a character as s/he overcomes a problem. If you've written or have an idea for a picture book like these that is more experiential or episodic in nature, how do you create forward momentum and maintain reader/listener interest? Using existing books, we'll look at different ways to structure your non-narrative story so that it flows toward a satisfying, fun and/or surprising conclusion. A work-in-progress is not required, but if you have one that seems to fit, bring it!
Exploring the Character-Driven Children's Picture Book
Successful picture book series' like Fancy Nancy, Pigeon and Olivia all have one thing in common: Memorable, engaging characters. What makes them memorable and engaging? And what exactly is a "character-driven picture book?" In this session, you'll look at popular, character-driven picture books to determine what makes them special and begin to craft your own characters. If you've got an existing character that needs a boost, bring him/her. Let's create unforgettable characters together!
The End?! Invigorating Your Picture Book with Surprise, Twist, and Resonant Endings
Sometimes we focus so much on the opening or "hook" for a story that we forget about that crucial ending. In this session, we'll explore a variety of picture book endings and discuss what makes them work (or not!). Then we'll brainstorm our own endings, working to write one that has a child shouting: "Read it again!" and a publisher saying "Yes!" Participants should have a completed manuscript or a story idea where they know the ending to get the most out of this session.
Picture This: Writing with the Illustrator in Mind
As writers of picture books, we understand the collaborative aspect: part of our story will be told through pictures. But what do we leave in and what do we leave to the illustrator and how do we know when to do that? And what about those darn illustration notes? Using examples and exercises, we'll explore the not-so-exact science of writing/revising with the illustrator in mind and when and how to include illustrator notes.
Writing Rhyming Children's Picture Books
Rhyming picture books continue to captivate readers and writers alike. But what makes a good rhyming picture book? How does the rhyme serve the story and not the other way around? How do writers change up their rhyme scheme, use bridge stanzas and non-rhyming refrains to build tension, create humor and/or surprise us? In this seminar we'll deconstruct rhyming picture books to explore these concepts, as well as scan rhyme–both published books and your own work if you have a work-in-progress.
Writing Children's Picture Books: Using Dummies/Storyboards
Through examples, exercises, and hands-on activities, you'll explore what book dummies and storyboards are and how they can improve the pacing and page turnability of your story. What to bring sent in advance of the session. 
Picture Books: Using Mentor Texts to Improve Your Stories
Learn how to choose existing picture books as instructional texts and use them to make your own stories better. We'll look at character, structure, word choices, and beginnings and endings. I will have books on hand, but if you have one that speaks to your story, please bring it! Also, please bring your partial or complete picture book manuscript with which to work.
Early Readers, Chapter Books, Middle Grade and Young Adult
Exploring the Children's Early Reader and Chapter Book
This course covers the ins and outs of children's books that are between the children's picture book and the middle grade or young adult novel. The morning will consist of familiarizing writers with these types of children's books through exploration of published books and exercises; the afternoon will involve writing exercises designed to either help you revise an existing manuscript or begin a new one with an opportunity for a few writers to share and receive light feedback, though this is not the main focus of the course.
Crafting Compelling Scenes in Your Middle Grade or Young Adult Novel
If you find yourself getting bogged down in your novel, you can usually get back on course by taking a deeper look at individual scenes, reworking them on their own as well as seeing how they fit into the whole. Using techniques I've developed as well as techniques and suggestions from agent Donald Maass's books The Fire in Fiction and Writing the 21st Century Novel, you'll work on one scene from your book, approaching it from the perspective of character, tension, and purpose. A good chunk of the day will consist of workshopping and brainstorming in small groups, so please bring FOUR stapled copies of a scene that is giving you trouble or that you sense isn't as good as it could be. You will work on the scene in class and then share/workshop/brainstorm the subsequent revised versions in your small group. Then take away the tools you learn here and apply them to other scenes in your novel! Feel free to bring paper or your laptop, whichever is more comfortable for you.
Building Emotion and Tension in Your Middle Grade or Young Adult Novel
Experiencing visceral emotion and tension helps readers care about your characters and keeps them reading late into the night. Using published books and our own works in progress, we'll discuss what works, what doesn't, why these elements of story are essential to reader engagement, and how to elevate the emotion and tension in your own writing, while avoiding clichés. 
Say What? Dialogue for Character Conflict and Revelation
In this seminar, we'll use examples and exercises to explore how what is said and not said can create conflict and tension between and among characters as well as reveal character. We'll also go over some basic dialogue tips. Bring a section of dialogue from your work-in-progress that you feel needs a boost. 
Your Novel in 6 (Easy?!) Steps
I was always a "panters"—a seat-of-the-pants writer who was excited by an idea and jump in writing immediately, only to get to chapter 4 or 5 and completely stall. I resisted plotting or planning for years, convinced it would "cramp my creative style." But I've discovered the joys (and time savings) of plotting, even in a very high level way. The story always changes and surprises still happen, but having a roadmap gives me something to hang the story on.
Ramp It Up: Tips for Improving Pacing in Your Novel
Have you gotten feedback that your story drags in places but aren't sure what to do? Whether you've written an adventure story, thriller, fantasy or contemporary realistic fiction, you can improve reader's enjoyment by picking up the pace in your novel. In this 50-60 minute session, learn some tips and put them into practice as you push your story and get readers turning the pages.
8-Week: Writing the Middle Grade or Young Adult Novel
Lighthouse Writers Workshop In this hands-on workshop, we'll work to support your strengths while encouraging you to stretch yourself and try new approaches. We'll explore all of the usual suspects in writing a novel, but from the unique perspective of MG and YA. The bulk of this workshop will be submitting pages and giving and receiving feedback. For more information or to register, click here.
General Writing and Children's Book Topics
Writing for Children: Tips on Writing, Revising, and Getting Published
This course is an overview designed for those new to the world of writing for children, or those who have written something and aren't quite sure what to do with the finished work.
Writing Children's Books: From Toddler to Teen
Join award-winning children's author Denise Vega as she leads you through the many forms of children's books today, including writing exercises to hone your ideas from picture books through young adult novels. Come away with insights into the complex world of children's books and new skills for writing your own.
Children's Book Speed Date
"Children's books" does not just mean picture books! There is a wide and wonderful range of books for kids just waiting for new stories. In this session you'll get a quick and broad overview of the various children's book categories and forms and a chance to write something from different categories.
Word, Rhythm, and Rhyme in Children's Books
Every word counts in any story or book, but word usage is especially important in children's books. In this workshop, we'll explore the use of language in books for younger readers—from picture books through early chapter books (e.g. the Mercy Watson books by Kate DiCamillo) through examples and exercises.
What's Your Children's Book About? Developing Effective Story Summaries
This hands-on session is designed to help you develop/improve a short summary of one or more of your children's book manuscripts (including narrative picture books). You can use the summary as a guide to writing and revising your story as well as for pitching/querying agents, editors and others. We'll use existing books (picture book through chapter book), identify essential elements, and brainstorm summaries as well as work on our own. Please bring at least one story idea to use during the session.
Find a Publisher for Your Children's Book: A Day-Long Immersion
This hands-on immersion will explore whether your manuscript is ready to submit, how to find publishers and agents, the elements of an effective query, formatting your work, tracking submissions, following up on submissions and more.
You Can Finish That Project! Time Management for Busy Creatives
This hands-on session will help identify what keeps us from writing, illustrating or doing other creative work, including what tasks we put ahead of our own projects. Then we'll look at how to manage our time to prioritize our creative work and finish our projects in spite of unexpected events and situations. We'll also talk about the importance of giving ourselves permission to remain fallow or take a break from our creative work. Supplies: Your notetaking device of choice AND a lined notebook (I use a spiral notebook), a ruler or other long straight edge, colored pencils or pens, and a sense of your upcoming schedule.