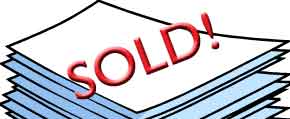 One of the first things I tell students in my writing classes is that it's not easy to get one published (even if you self-publish, which costs a lot of money, time and energy). The picture book market remains very tight with publishers being very selective about what they take on.
But there is always hope and optimism and I believe that if you have a story that is burning to be told, you should tell it and deal with whether you can publish it or not later.
One of the most encouraging signs that things are picking up is a report from a few months ago listing agents and how many picture book sales they had. Author Darcy Pattison put a quick and easy list together on her site: Top 20 Picture Book Agents: 171 Sales.
I was heartened by this list (which is also a great resource if you are a picture book writer looking for an agent).  I'm not a member of Publisher's Marketplace so I don't know the details–like how many of these sales were from established authors, how many were debut authors, how many were author-illustrators–but still, the fact that publishers are acquiring picture books is exciting.
What are your thoughts on the state of the picture book market?