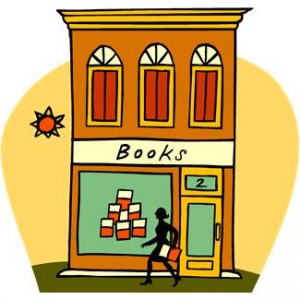 Last week I brought up some questions to better help focus my description of my books and to help answer the question: "What's in it for me?" from a potential reader.
I decided to select a book that remains in the shadow of its buddy: Access Denied (and other eighth grade error messages). This is the sequel to Click Here and doesn't seem to get the attention that the first book does.
How would a reader be inspired by my book?
If you ever made a decision that resulted in deep regret, Erin's story may inspire you to forgive yourself, make amends if you can, and be better than you were before.
How would a reader be informed by my book?
I don' think this fully applies since it's fiction. I'm sure I could probably come up with something, but for now, I'm not answering this one.
How would a reader be entertained by my book?
Erin's insecurities and desire to come into her own come through in funny, warm and realistic ways.
How might a reader be changed by my book?
I decided to approach this the same way I approach developing a class I will teach:
After reading Access Denied, readers may find themselves recognizing mistakes, wanting to make amends, and maturing in a way that moves them beyond their own school and friend community to offer their gifts to a wider world.
Okay, so wow. That's a lot of stuff. Now I want to distill it into a brief summary.
Eighth grader Erin Swift is excited to spread her wings when the new girl at school takes an interest in her, but then must decide how she will move forward after a poor decision causes her to miss seeing a dear friend, with lasting consequences.
Just as a basis of comparison, here's the brief summary on the copyright page:
In eighth grade, computer whiz Erin Swift learns a lot about friendship, relationships with boys, maturity, guilt, and forgiveness.
I think my new one is much better. I'm not sure it's completely there, but I think it's an improvement. I plan to keep working on it. How did it go for you?