SHHHH…..Secret Stuff
I applaud and thank you for getting all the way to the bottom of the page. Let's face it, most people don't read that far. So to reward your persistence and awesomeness, here are some extra things related to FACT OF LIFE #31 that I thought you might enjoy. I hope to add things periodically so check back every few months to see what's new! Thanks for being such a loyal fan.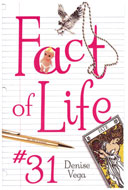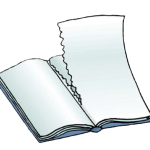 ORIGINAL FIRST CHAPTER
At this time the book was called Neighbor Pains.
DELETED SCENE – SERENITY SPACE – KAT AND ABRA
Has them joking around a bit. I wanted to make their relationship more strained so I took this out and reworked other scenes.
DELETED SCENE – HOME – KAT AND HER DAD
In this earlier scene, Kat has a younger brother, too, and we see their relationship with their dad, who was home more than Abra was.
DELETED SCENE – SCHOOL – KAT, MANNY, AND CHRISTY
In earlier drafts, Kat was really insecure about her relationship with Manny and also what Manny's relationship with Libby was. Also, in earlier versions, Kat's last name was Jones. But I decided I wanted that name for a different book so I changed it to Flynn.
DELETED SCENE – KAT'S HOUSE – KAT AND LIBBY
In a previous version, Libby's mom's boyfriend was hitting on her and she had snuck out to get away from him. She goes to Kat's house, where this scene unfolds.