SHHHH…..Secret Stuff
I applaud and thank you for getting all the way to the bottom of the page. Let's face it, most people don't read that far. So to reward your persistence and awesomeness, here are some extra things related to CLICK HERE and ACCESS DENIED that I thought you might enjoy. I hope to add things periodically so check back every few months to see what's new! Thanks for being such a loyal fan.
CLICK HERE Deleted Scenes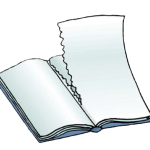 FIRST DRAFT, FIRST CHAPTER OF CLICK HERE (originally called MY OWN TWO FEET)
When I first started writing Click Here in 2002, it was called MY OWN TWO FEET. In the original version, Jilly had actually moved to another state and I hadn't come up with the idea for Erin keeping a blog yet. My original idea was Erin writing e-mails to Jilly.
DELETED SCENE – I-CLUB — ERIN & ROSIE
DELETED SCENE – SOCCER PRACTICE — ERIN & ROSIE
I deleted these two scenes with Erin and Rosie for two reasons – (1) I didn't want their relationship to be so negative, and (2) I wanted Rosie to be a little more mysterious.
DELETED SCENE — UP IN A TREE — ERIN & CHRIS
In early versions of the book, Chris was actually younger than Erin. But as I continued writing the book, I realized it would be more interesting and more helpful to the story if he was older. How old is he in the published book? (answer is in the bottom right hand corner of this page)
ACCESS DENIED Deleted Scenes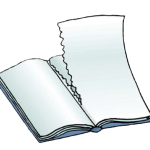 ORIGINAL OPENING BLOG
This was one of my early drafts of the opening blog for the book. After getting feedback from my critique group, I made LOTS of changes.
BLOG AFTER ERIN GETS HER PERIOD
This was one an early draft of the blog, which appears at the end of Chapter 17. Some of it's the same, some of it's different.
DELETED SCENE – MBMS – ERIN, MARK, KARA, REEDE
I don't have anything before this, but I believe Kara had asked Mark what he thought of the Thanksgiving play. In this draft I don't think Kara was in the play.
DELETED SCENE – JILLY'S HOUSE, ERIN'S HOUSE – ERIN, JILLY, JILLY'S PARENTS, ERIN'S PARENTS, ROSIE, AND REEDE
This scene originally opened Chapter 29, but I decided it wasn't necessary to the story so out it went!
DELETED SCENE – MARK'S HOUSE – ERIN AND MARK
I really loved this scene, but decided Mark wouldn't handle the situation this way – it was too much how a girl would handle it. So I took it out and tried to find another place to put the hair cut thing but couldn't! But you get to read it here!
This was one of my first attempts at Chapter 2. Notice how different it is from the actual chapter 2 in the book!
In this early draft, I have Reede coming over to Erin's on Halloween. But it didn't feel right and I knew I needed to bring Mark into the story again so the actual Chapter 29 is very different!