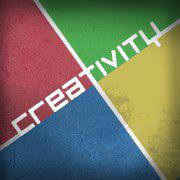 Yesterday I visited a tech class at a local school to talk about making stop-motion videos.
Say what?
That's right. During Author Night for their book fair, I had shown my stop motion video for Build a Burrito and my friend, the library/media specialist, ask me of I'd come talk to her tech class about it.
Now, I'm no expert. I've made three stop motion videos and am still making a lot of mistakes. But I've learned a lot from those mistakes and also from watching dozens of stop-motion animation videos and reading as much as I can about it.
Why am I talking about this on my Tips and Tools blog? Because making those videos came during my hiatus from working on my novel. I was stuck on a key plot point and couldn't move forward, backward or sideways. I set the novel aside and worked on picture books, and then something–I can't remember what–caused me to decide I wanted to do a stop motion video.
So I did. And I loved it. It brought out a totally different creative side of me and I ran with it.
And that's what I hold on to these days. The publishing world continues to shift and change and I, for one, am feeling very unsteady. It's been important to continue to push myself, to exercise different creative muscles. I loved trying different things, exploring different ideas until I came up with a "storyline" that worked for the Burrito trailer. It was so fun to create a mini-story with images and actually use some of the stuff I learned at UCLA Film school. I've already decided I'm going to reshoot the video I did for my blog books, Click Here and Access Denied, because of what I've learned since then.
I love to write books. I won't stop writing them. But sometimes it's good to try something completely different to explore where your creativity can take you. I have writer friends who paint, throw pots, are into photography–there are so many ways to be fully creative, fully human.
Dip your hand into something different today!