Manuscript Critiques
Supporting the whole writer
Welcome, fellow writer!
Congratulations on knowing feedback is an important part of making your manuscript the best it can be. There is so much about the publishing process that is out of our control as writers but what IS in our control is the quality of the manuscripts we send out.
I offer critiques of picture books and novels for a fee to writers committed to their craft. This means you've spent some time revising and are ready to take it to the next level.
Once I receive your inquiry, I may follow up with a few questions to see if we are a good fit and if it's a go, I'll give you a time frame and instructions on submitting your project.
---
AVAILABILITY
Here's my scoop for 2019:
NOVELISTS: Due to my own novel projects and teaching commitments, I need to push any novels to late fall 2019 unless we've already begun work together. I'm happy to provide referrals - just indicate that on the form.
PICTURE BOOK WRITERS: I am currently scheduling critiques and consultations for late March and beyond. If that's too long to wait, check out my list of referrals on the Manuscript Critiques page!
Picture book writers: If you would like a fast, top level critique of a manuscript, you can receive that through my Fiverr Gig, which will remain active throughout 2019 except for vacation and travel times.
---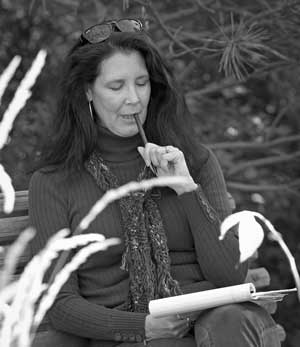 Manuscript Critiques
A detailed letter explaining what I see as the strengths and weaknesses of the manuscript and suggestions for improvement, in addition to comments and questions directly on the manuscript using Word Track Changes.
Save on a Query Review!
$25 off a Query Review if you also book a Critique or Consultation.
What type of critique do you need?
Picture Book
I review and comment on picture book manuscripts up to 1,000 words. There are definitely publishers who publish picture books longer than 1,000 words, but most are looking for shorter manuscripts. For longer stories, contact me for fee information.
Novel
Middle grade and young adult novels continue to be popular categories with readers. I enjoy and have critiqued most genres–contemporary realistic, fantasy, historical, humor, paranormal, dystopian, etc. I look forward to your work if you'd like to send it!
Editor/Agent Query
I'm happy to review your query and provide feedback before you send it to an agent or editor. Download my one-page brochure for more information.
Note that I offer a discounted rate if you are also doing a critique or a consultation.
Referrals for Picture Book Critiques
Julie Danneberg
Fiction and nonfiction
Prose
Tim McCanna
Fiction and nonfiction
Prose or rhyming
What's the difference between a manuscript review and a critique?
The manuscript review involves me reading your pages or full manuscript through one time and discussing first impressions and high level concepts like character, plot and theme. For a critique, I read the pages or manuscript at least twice, provide a detailed letter covering character, plot, and theme on a macro and micro level as well as scene development, voice and more. I also include comments and questions directly in the manuscript itself.
How detailed is your feedback letter?
VERY. 🙂 Picture book writers: Depending on how much work you've done prior to the critique, the letter may be anywhere from one single-spaced page up to five! I highlight the things that really worked for me, where you've nailed different craft elements and then look at everything from character, plot, structure, theme, word choices, the role of illustrations, and anything else I see. Novelists: Again, depending on how much work you've done prior to the critique, the letter may be anywhere from three single-spaced page up to eight or more! I go into detail for both major and minor characters, how minor characters support your theme and plot, overall structure, and pull sample scenes for deeper evaluation–their purpose, how they support the theme and plot, how they move the story forward, etc. And I always highlight the things that really worked for me and where you've been successful with various craft elements.
What do you include in your in-manuscript comments?
  For both picture book writers and novelists, I will point out where things are working, where you have great writing, questions I have about a specific scene, where I'm drawn in, where my attention lagged, etc. I may also note examples of things I talked about in my letter.
What do I get in the follow up call?
The follow-up call (or email) is to clarify one or two things you are unsure about in the critique—questions you may have about a comment I made or a note I had in your manuscript. The call is not designed to discuss revision ideas or where to go next with the manuscript. That is outside the scope of the critique, though I'm happy to schedule a consult to discuss revision thoughts and more. Please visit my
Consultation
page for more information!
I just wanted to extend a giant THANK YOU.
This is, without a doubt, the most thoughtful/helpful/insightful critique I have ever received. So thank you again as your thoughts open up a fresh perspective on this story as well as other work in progress.
(picture book conference critique) Gregory Barrington
Denise, you have such a gift for critique. You are able to [get] to the heart of a story [and] give specific ideas for meaningful changes, while at the same time, complimenting the strengths of a manuscript. In this way, the writer (me) is inspired to move forward and keep writing!"
(private middle grade novel critique) Rondi Frieder
Let's Work Together
Let me know what you are looking for and we can begin the process!
Still not sure if this is right for you? Under
Type of Critique
, select
Free 15-minute call with Denise.
Picture book writers: If you are also an illustrator, please note that.
NOTE: Please verify your email is correct before submitting the form, as this is the only way for me to contact you.